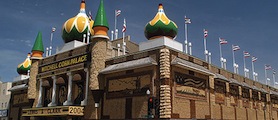 We advise the South Dakota Legislature on matters relating to county administration and procedure.
We hold multiple annual training sessions bringing State officers and technical experts into direct dialogue with county officials, for cutting-edge professional expertise.
We help to inform the public about County services.
With these training and communication services South Dakota Association of County Officials helps ensure the successful management of county government in South Dakota!