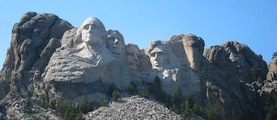 1.  We believe we must always be fair and courteous to everyone who seeks the services of our offices.
2.  We will continue to take pride in our work and will always strive to do better and make improvements.
3.  County officials believe in employing the most qualified people for their positions, regardless of age, race, color, sex, religion, or political affiliation, and recognize that discrimination is a problem that should be dealt with.
4.  We strongly urge each county to make every effort to comply with the provisions of the Americans with Disabilities Act (ADA), which provides access to county services and employment opportunities to all South Dakotans.